Audio Enthusiasts, Sound Recordists, Boom Operators, Sound Mixers, Designers, Nerds.
You name it.
We are Sonner Sound, people who know how to handle audio in visual media.
Our services has been trusted by brands such as Volkswagen, Lufthansa, Asus, Media Markt, Opel, Volvo, Polestar, Fujifilm etc. with award winning commercials in market leading brands. We've delivered production sound from start to finish in some of the largest shows in Sweden, with work in both pre-production, field recording and post-production. Want to know more about our work? Check out our previous work, photos or just give us a mail and we'll answer as soon as we can.
So what are you for us? Hopefully a new client!
If you're searching for crew members such as production sound mixers & boom operators or gear rental or post production services in Sweden we've got you covered. Our studio is located in Gothenburg, but we can fix crew members and travel all around the country. We book sound recordists, boom operators and audio engineers for all kind of productions in Sweden and provide sound production on location, in the studio as well as mixing for post-production.
We want to know more about your project, and you can reach us at:
contact(at)sonnersound.com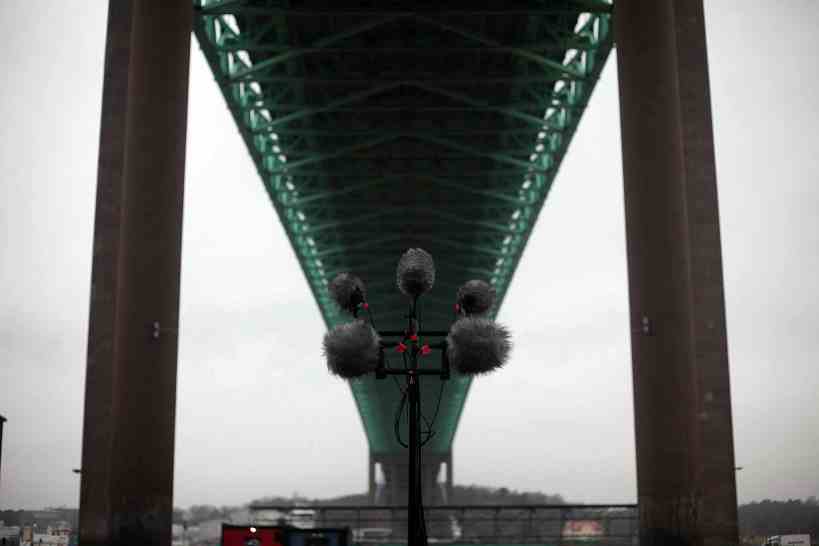 Music or sound in a film is a character as important as another character.

Melvin Van Peebles
Our Philosophy.
When we work with sound, we believe in creativity, simplicity and playfulness to achieve the best results. These are the key words we always apply for future projects, whether it is recordings or post-production in the studio. The various challenges and opportunities while facing a new project, where you brainstorm ideas and plan for the whole process are always exciting and engaging. As sound technicians, we aim to constantly push the boundaries of our standards in sound experiences, with the ear in focus.
Being able to throw yourself into a sound engineer's different roles such as a boom operator in the field, post-production in the studio, FOH in the theater or commercials in controlled environments makes this profession so rewarding. And it has led us to work all around the world, not just in Gothenburg, Sweden.
The experiences we contribute to create, that is our driving force.